bryant park
is a small park located beside the NY public library along 42nd st. and is just a short stroll from times square. people like to lounge on or around this patch of green grass to have lunch or chat with friends over coffee.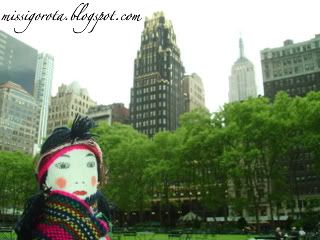 the pointed building to the right of the big brown one is actually the
empire state building
.
coincidentally, the bench i was sitting on to photograph miss igorota was actually donated by
martha stewart
and her daughter.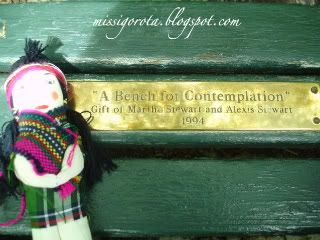 sorry, ging....she lost her skirt here! hehe.