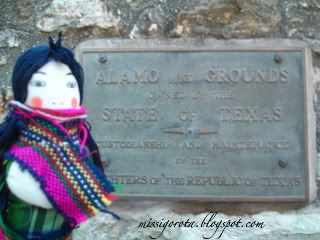 not really, but it does sound funny, no? and besides, miss igorota is a lady, so she doesn't wear a "
bahag
." rather, it's a "
tapis
." if you look closely at the photo above, you'll see that her undergarments are revealing themselves unwittingly.
here she is at the historic
alamo
in san antonio, texas last april.