miss igorota flies PAL Express for the first time via propeller planes from the newly-opened NAIA Terminal 3 in Manila to Caticlan in Aklan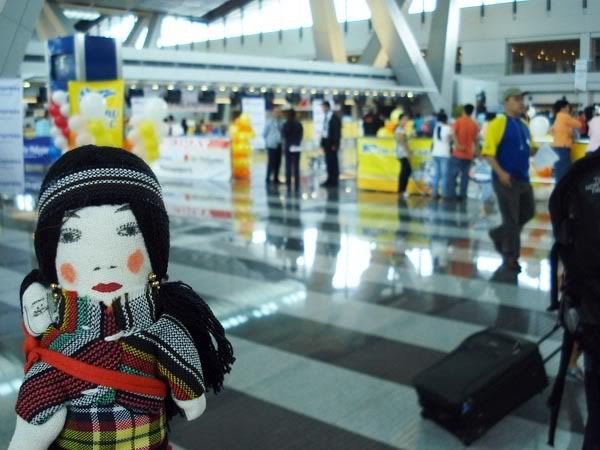 the NAIA Terminal 3 has been the subject of much controversy as it has been long constructed but has never been actually used until now. but came SONA Season and it was finally opened! probably so that the government can have something good to say to the people. not.
while we were there waiting to board a piece of the ceiling fell to the ground. (is the sky falling? i think it is.) we were only three meters away and fortunately no one was hurt.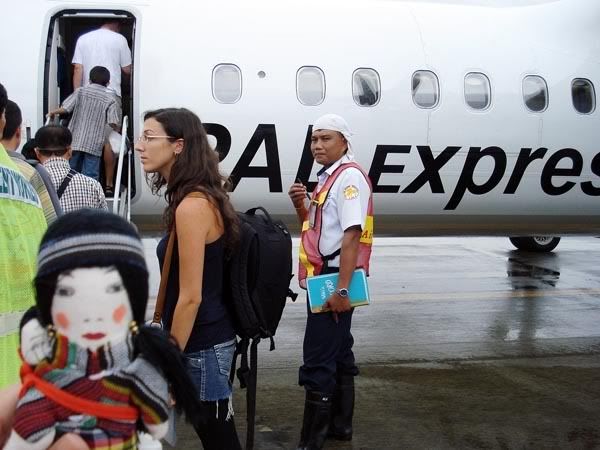 propeller planes are a bit scary during take-off. unlike bigger planes, these planes lift off very fast. and have this strange whirring sound.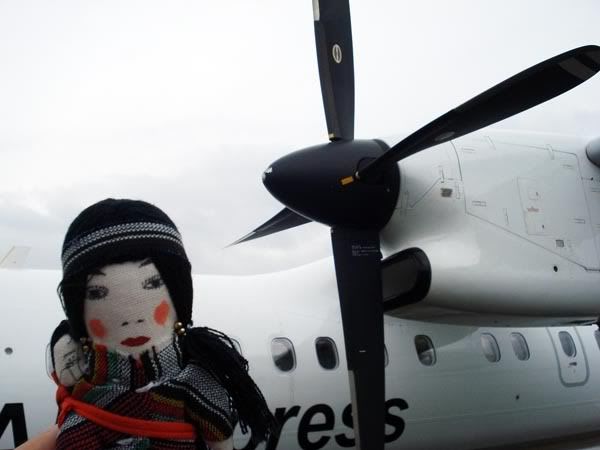 caticlan airport is only a strip of land in the middle of nowhere (it is actually in aklan, haha) but it is so small that only propeller planes land there. there is no carousel for your luggage; only a small table where porters place suitcases and whatnot off the plane.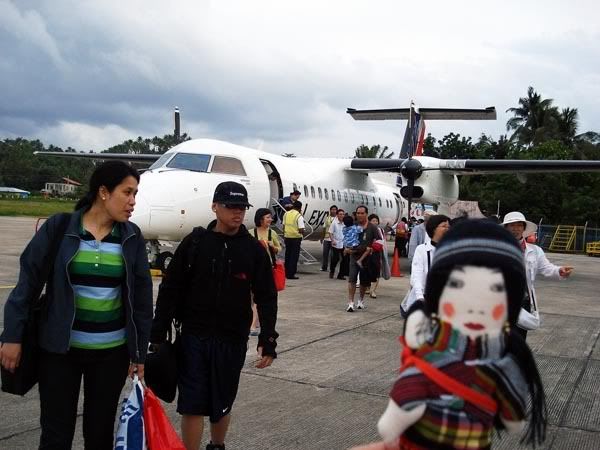 the contrast from the city airport to this one is vast. haha. here you find yourself in the probinsiya! still it's picturesque. from the caticlan airport a free shuttle service will take you to the jetty port. from there a boat will take you to boracay island.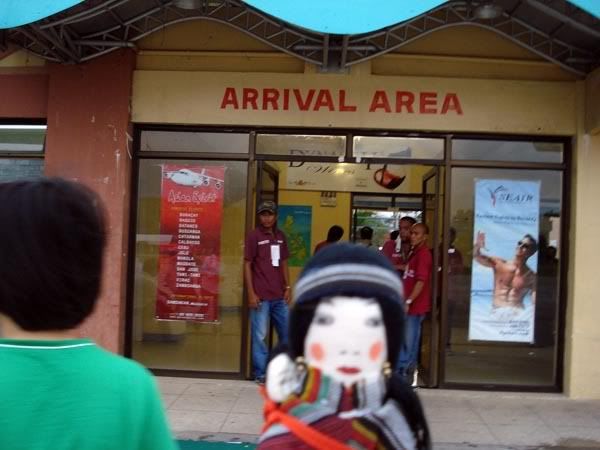 and then your whole life changes.