it's great that events like these are so well-attended that it rivals the population density of divisoria during christmas time. according to a recent study by the Philippine National Book Development Board, the number of Filipinos who consider reading as a hobby has increased. and with events like these, where a multitude books are sold at discount prices, love for reading will still go strong in the midst of cybertechnology and instant gratification.
miss igorota is happy to meet some of the best-known book characters in Filipino Childrens Literature: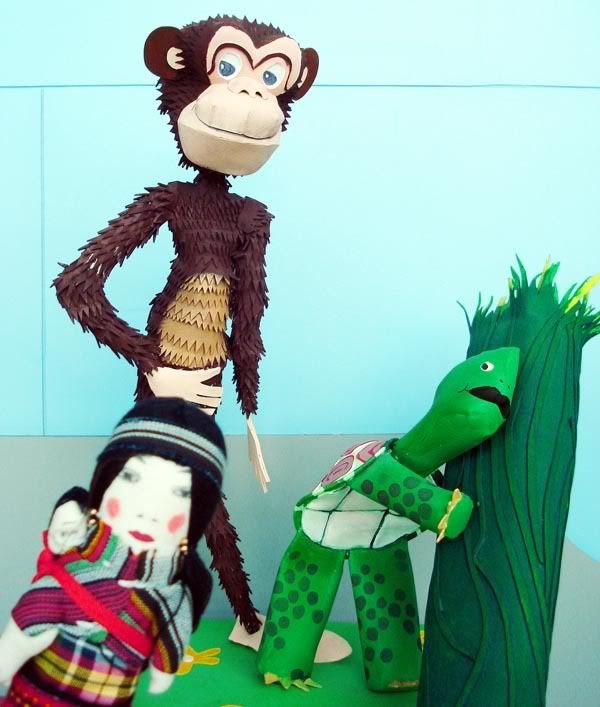 si Matsing at Pagong. (monkey and turtle). monkey thinks it is better to plant the upper half of the banana tree, the one with leaves and thinks that he has outwitted the turtle who took the lower half.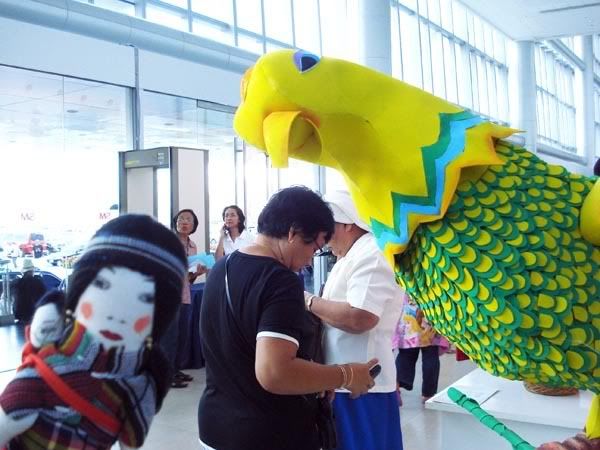 errr... miss iggy forgot to check who this is. she could be some important bird though, heh.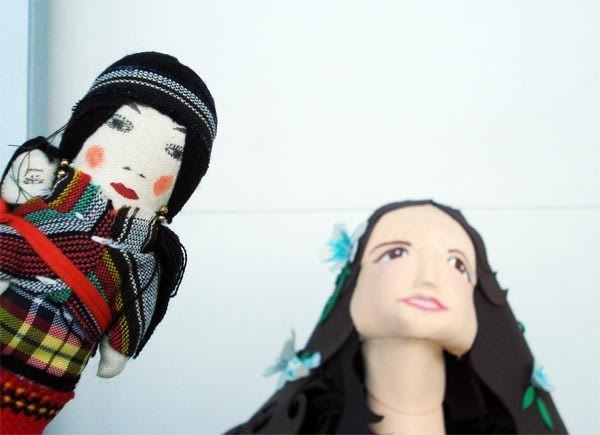 with mariang makiling. a goddess who lives in the mountain and helps the people.
and juan tamad (lazy juan) displaying an extreme case of vegetarianism. rather than plucking the fruit off the branch and hurting the entire tree, he waits for the fruit to fall naturally and land in his mouth. or he could be just the laziest bum ever. we don't know for sure.
more photos
here.