late afternoon, miss iggy saw another round of snow falling in the backyard of her jersey home. she met mr. snowman, whose eyes and nose were made of seashells, arms made of twigs and a mohawk made of shrubbery.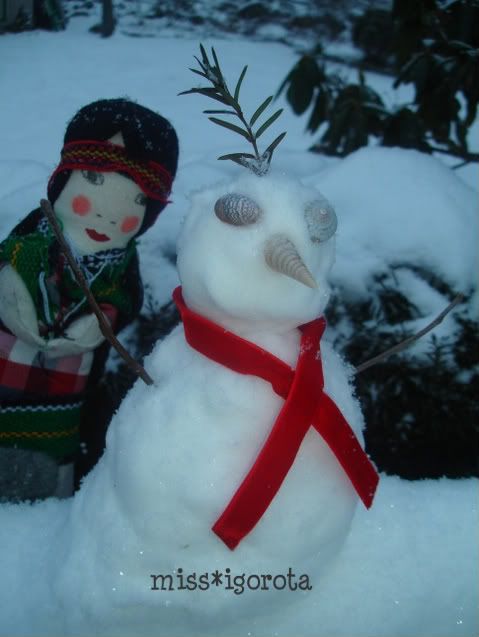 miss iggy's been told that "snowmen melt your heart," so she tried to keep things platonic.
the weather forecast for the inauguration of
U.S. president barack obama
in washington, D.C. on january 20th speaks of snow flurries and a temperature of 30 degrees fahrenheit.
here's something that'll warm people's hearts across the united states on inauguration day:
krispy kreme doughnuts

is giving away free doughnuts nationwide!