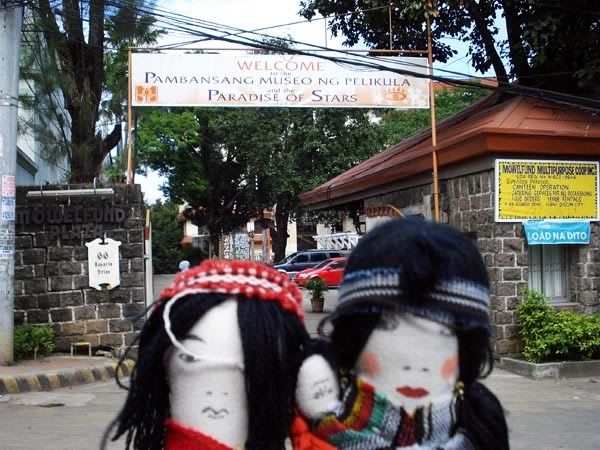 mr and miss iggy outside the
mowelfund film institute
in quezon city, philippines. mowelfund stands for Movie Workers Welfare Foundation and was founded by ex-Philippine President
Joseph Estrada
, who, before taking on a career in politics, was a local action star.
Mowelfund assists movie workers (actors, actresses, directors, stuntmen, and the rest of the production crew) and also gives workshops and seminars on directing, cinematography, photography and other film-related concerns. much of the big names in Philippine cinema got their start here, and it is a well-known haven for independent filmmakers.
Mowelfund used to be just an office inside a house with a lanai where the workshops are conducted. around 2002, a new building was built which would house a sound studio, photography darkrooms, lecture rooms and offices for the staff. it now also holds a museum as the banner suggests in the picture.
miss igorota blogger
gingmaganda
owes much of her independent film career to this
institution
.