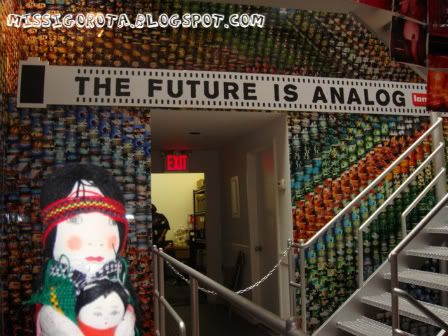 miss iggy loved the
lomo wall
inside the store! it's covered with colorful lomo prints! miss iggy just had to pose there, too.
the free workshop was held in celebration of
international women's day
, and part of a bigger, worldwide event celebrating the
25th year of the lomographic society
.
the lomography gallery store is located at 41 west 8th street, new york city, just a short walk from the west 4th street subway station.