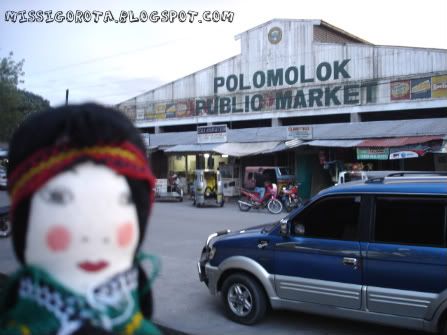 this little iggy went to market--that is,
polomolok public market
in south cotabato, philippines. (december 2008)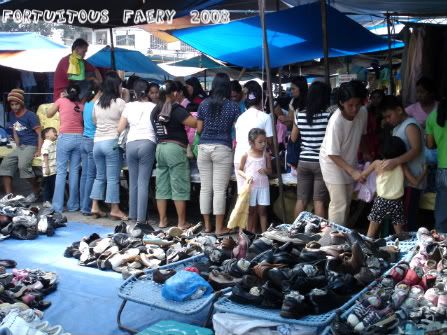 what amused miss iggy at this particular market was that it had a
huge inventory
of second-hand shoes more than anything else that you'd normally see in a public market. these used shoes were imported from various countries, most notably the neighboring ones such as taiwan, hongkong, and korea. this is the countryside version of salvation army-type thrift stores. generally, filipinos call these
"ukay-ukay"
, from the root word "ukay" which means to dig into a pile to search for your second-hand treasure. as they say, "one person's trash is another one's treasure!"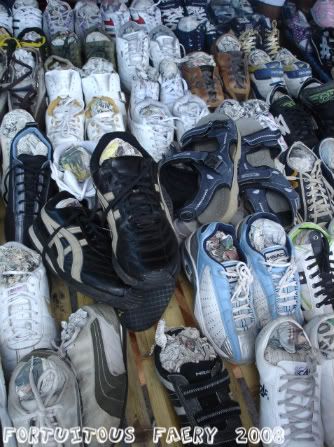 it seems the people of polomolok have a foot fetish! (warning: not for the faint of nose and germaphobes!) good luck finding your size!