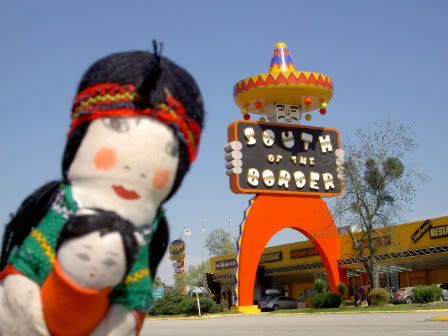 this kitschy tourist trap/rest stop/roadside attraction in
dillon, south carolina
seems like a mirage in I-95, because what can a giant mexican
bandido
named
pedro
with his giant sombrero be doing here? certainly, miss iggy hasn't crossed the US-mexican border!
"south of the border" really means south of the north carolina border, and is your gateway to south carolina. you won't miss this place because you'll see
wacky billboards along the highway
starting from 175 miles away luring you to come visit. signs like, "you never sausage a place" and "chili today, hot tamale."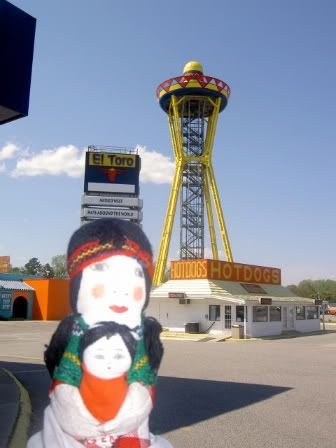 aside from pedro, there's also this
yellow sombrero tower
that has an elevator that can take you to the observation deck above. miss iggy didn't go up, though.