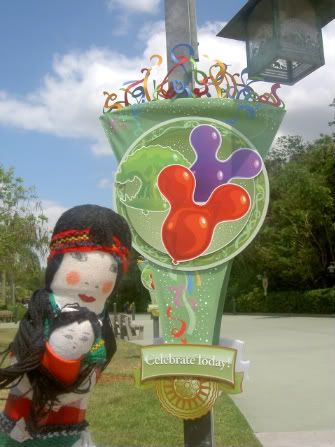 jersey iggy
was recently in
sunny florida
to cavort through disney world and universal studios. while at disney world, she noticed that most people there had something to celebrate. there were kids wearing buttons that said, "it's my birthday!" or lovely couples celebrating an upcoming wedding or anniversary.
well, miss iggy had something to celebrate herself,
her traveling blog is turning a year old this month!
that's why she's sharing this wonderful occasion with all of you nice people out there who have kept her company in her travels. she's giving away this lovely little
travel journal
with a luggage tag detail that says,
"life's a trip"
--essentially miss iggy's mantra!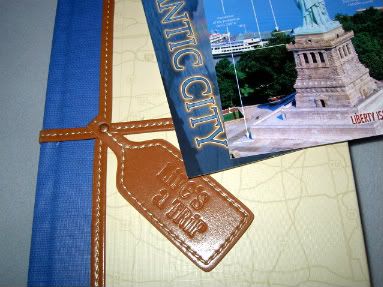 this travel journal is partly made of simulated leather and is a hallmark brand. this retails for $10.
fortuitous faery
almost doesn't want to give it away! haha. aside from this journal, miss iggy is also adding some
assorted postcards
from places she's been to.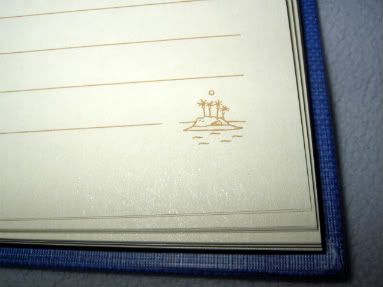 how do you win this? easy!
just
leave a comment on this post
telling miss iggy
where she should go and WHY.
it could be your favorite travel destination, where you live, or where you've recently been to. tell her what sight or experience she shouldn't miss in that place. that's all!
just make sure you leave a
valid email address
in your comment where you can be reached in case you win this contest.
deadline for entries is 11:59PM on may 31st, 2009 EST.
the winner will be chosen randomly via randomizer.
note: miss iggy correspondents are disqualified from entering
...sorry, girls! otherwise, this contest is open to participants worldwide!
so don't just stare, come join the celebration!