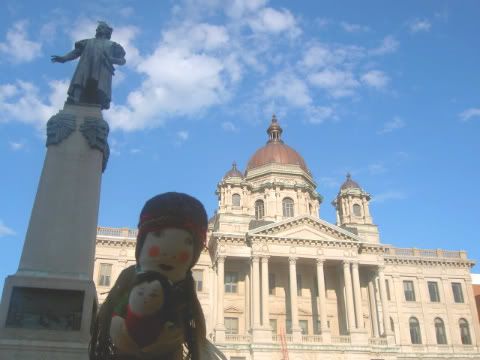 Miss Iggy stands in the middle of Syracuse's
Columbus Circle
, where a monument of Christopher Columbus looms in front of the Onondaga County Courthouse.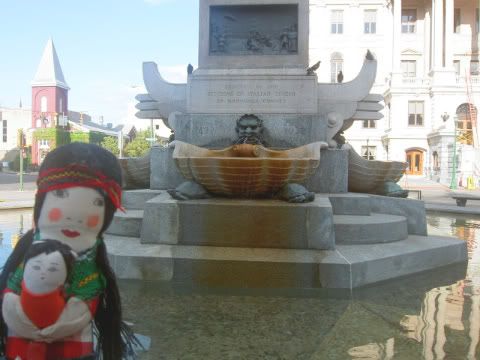 The inscription below Columbus' statue reads, "Cristoforo Colombo....Discoverer of America. Erected by the Citizens of Italian Origin of Onondaga County."

This post may be more appropriate for Columbus Day, but Miss Iggy can't wait till October to share this photo.

Have a fun 4th of July Weekend!