(no-flash pictures ahead :))


Singapurple Iggy, having spent her quickie-weekend (and energy) in Manila requested that in the last night of her trip, we all go out for dessert in (belated) celebration of the Becky's
mudrah's
(gayspeak for mother) birthday.
Nuvali
, a recent community development from Ayala Land in Sta Rosa, Laguna has opened some of its commercial spaces mid this year, one of its outlets being Conti's Bakery and Restaurant, a.k.a. Parañaque's pride and best kept secret (for 8 years!).
A must-try is the infamous Mango Bravo.
Miss Iggy thought it's only proper that her picture has to be taken with that -er landmark of a cake.
(the Becky, the cake and Miss Iggy: note on the Becky: Uh oh...someone has been eating too many desserts. hehe.)


After the heavenly dessert, we had to it walk off. Of course.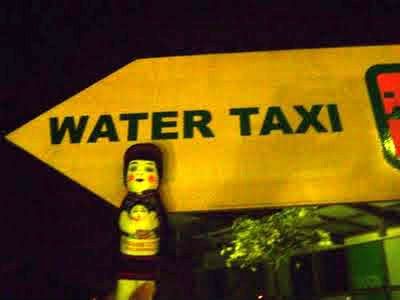 Nuvali, by the way, is conceptualised as the
'first sustainably developed eco-community in the Philippines'
. While it indeed looks promising, the Becky hopes though, that such developments will compliment the town of Santa Rosa (where she practically grew up) as a whole.