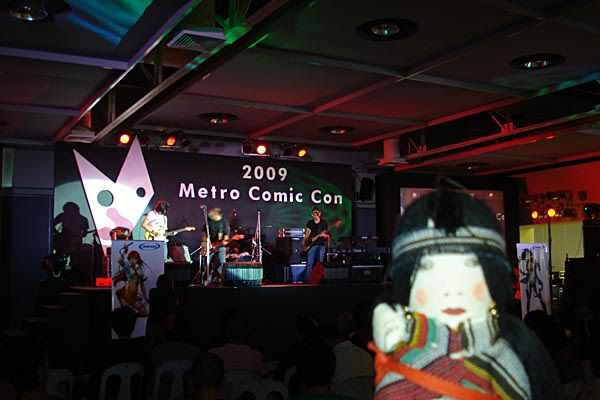 miss iggy found herself at the
manila comic con
yesterday.
gupit binata x
is the band playing onstage. the manila comic con is a comics fair where comics geeks from all walks of life come to converge. there were various tables selling action figures from comics and film, both vintage and newly produced toys. there were also tables selling a whole lot of comic books and some were tables of our very own comic book artists-
gerry alanguilan
, to name one, had his own table there.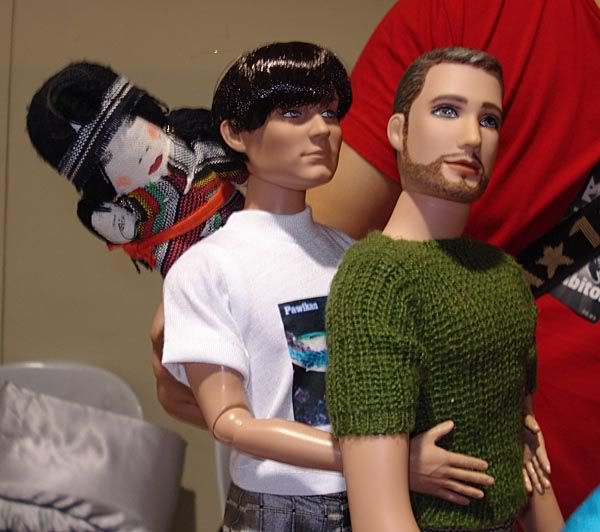 there was a table for doll collectors in the event and miss iggy was happy to see these two sweethearts! the doll people saw miss iggy and said she was pretty.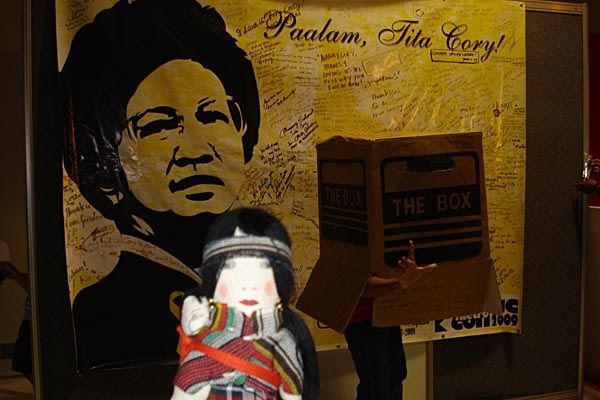 there was also a wall for bye-bye signatures for the
l
ate president cory aquino
. miss iggy predicts this cory aquino fever will not be dying anytime soon. also at the back is The Box, flashing cory aquino's signature "Laban" hand sign. The Box is a different take on costume playing and miss iggy thinks this Box is a commentary on the expensively-dressed cosplaying kids who are only in for the fun of dressing up and being Japanese wannabes.