miss iggy went on a nature trip in the city at the ninoy aquino parks and wildlife. she went to see the birds in the aviary and even watched a shoot for a film from a distance. in the big lagoon she saw trees reflected in the calm water. it was like escaping from the big city! here and there on the grass and under the trees were lovers in their own private moments, lost in each other's eyes.
she was disappointed though to see this sign: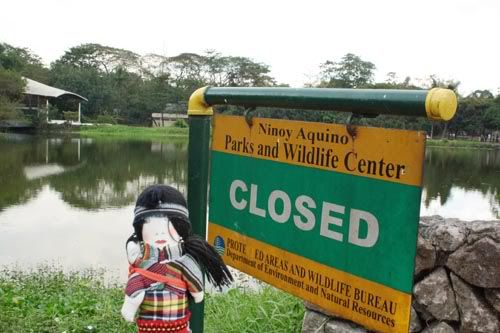 there was a little bridge over the water and she wanted to cross it. unfortunately park management closed it for some reason.
but the view was still amazing:

to get to ninoy aquino parks and wildlife, get on the quezon memorial elliptical circle in quezon city and take a right at quezon avenue. take a right towards the park's entrance. entrance fee is less than 20 philippine pesos. park closes at 7pm.