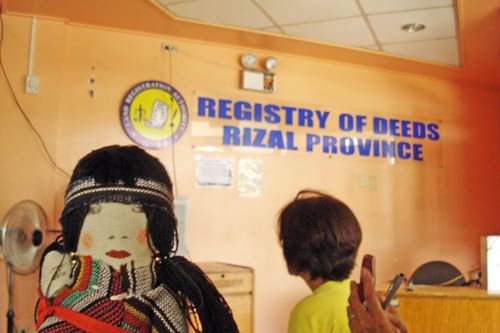 miss iggy at the registry of deeds in the town of binangonan, rizal. she thought the registry of deeds is the place where you register the good things you've done for the world lately. she was surprised to know that the place catered to land ownership in the province. sorry miss iggy!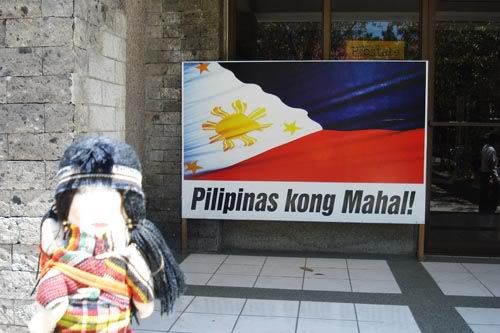 speaking of land, here she is with the philippine flag and the current slogan for the philippines: Pilipinas Kong Mahal. mahal is the filipino word for love and this slogan can be loosely translated as "The Philippines that I Love". however, mahal is also the Filipino word for expensive and some witty critics have taken it upon themselves to interpret this as the Philippines being the land of expensive things: food, utilities, education, and housing.
which is probably why this jeep hasn't been treated to a new coat of paint lately: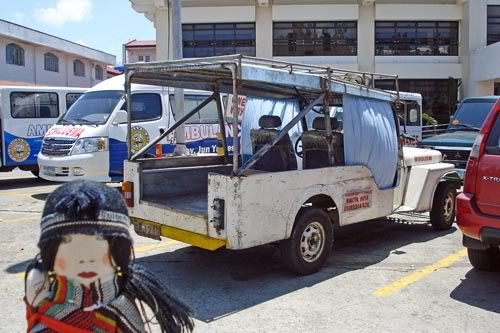 heh.