miss iggy went to the riverside in pontevedra, capiz, panay island in the philippines to watch a fluvial parade of saints. upon reaching the riverbank she found only one saint ready to set sail. she thinks the other ones got scared of the rain.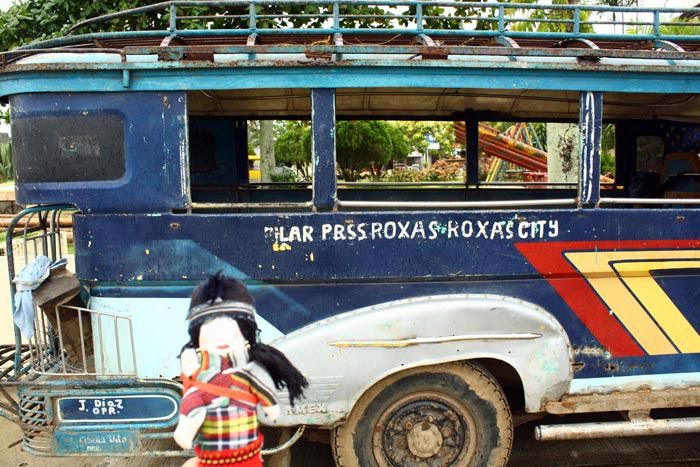 she found this jeepney parked across the riverbank and the jeep's route reminded her of iggy sisterhood bloggers conniechiwa, who hails from pilar, and sreisaat, who hails from roxas city.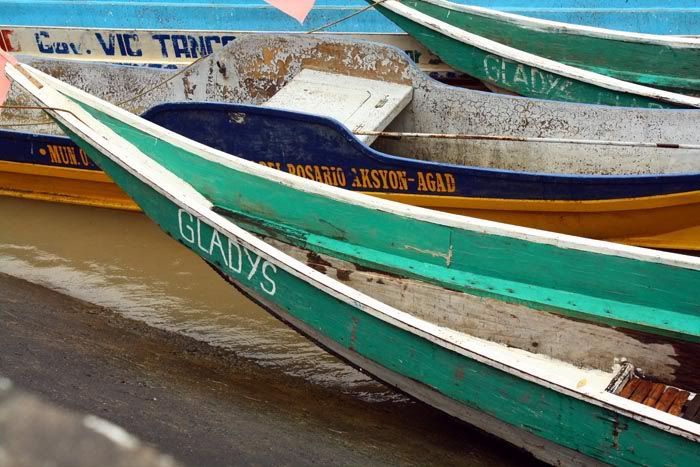 and beside saint isidore's boat, were these boats named after one of the iggy sisterhood bloggers.
metaphysical reunions are the best!