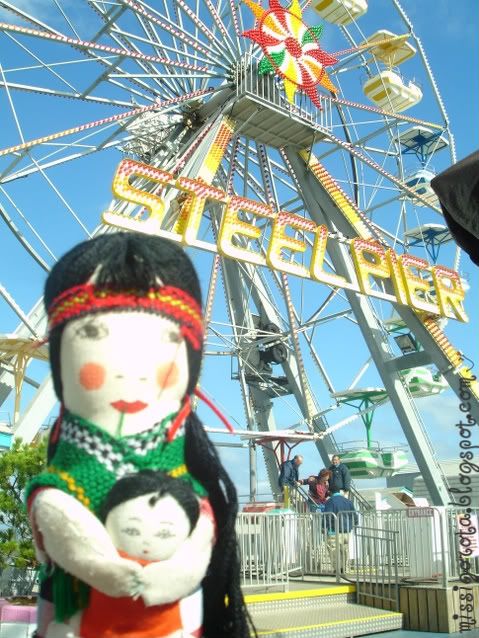 they claim that the
steel pier
in atlantic city is what
coney island
is for new york. the steel pier is a small amusement park on the boardwalk right across the taj mahal casino. there's only a few rides in it: a carousel, a roller coaster, this ferris wheel, and others.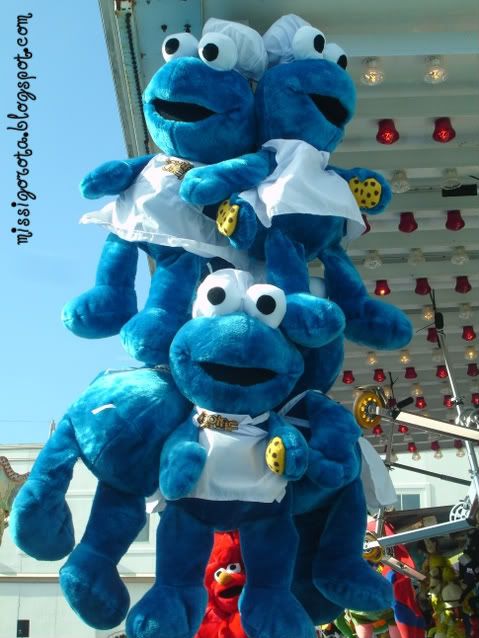 there's plenty of games where people can try their luck winning these huge stuffed toys for prizes.
conniechiwa
really wanted to take home one of these cookie monsters.