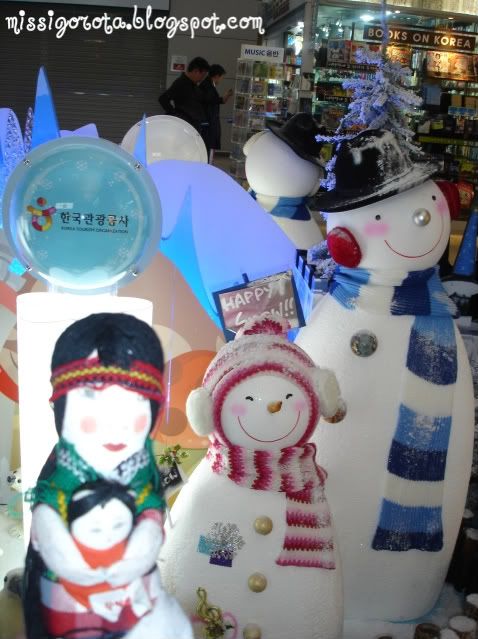 miss iggy was all giggly meeting these cute snowmen at
incheon international airport
.
miss iggy also saw a lot of these
lotte
christmas trees around the duty free shops. she remembers "lotte" as this popular bubble gum brand back in the philippines. with a little googling, she found out that
lotte is a big south korean conglomerate
which includes candy-making as one of its businesses.