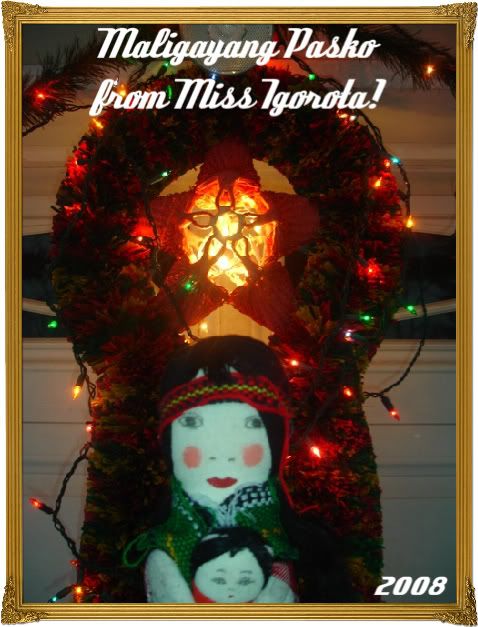 miss iggy and the ladies behind her globe-trotting adventures (namely
fortuitous faery/conniechiwa
,
gingmaganda
,
princess ody
and
zj/sreisaat
) would like to greet you all a happy christmas...or to be more politically correct,
happy holidays
!
miss iggy is wishing you a merry christmas in filipino, although she is also tempted to say "happy hanukwanzaamas."
the native christmas lantern called "
parol
" above was recently acquired from
quiapo
's souvenir shops in manila to bring comfort and joy in miss iggy's jersey home.
may your holidays be filled with warmth, laughter, and love wherever you may be and no matter how you celebrate!