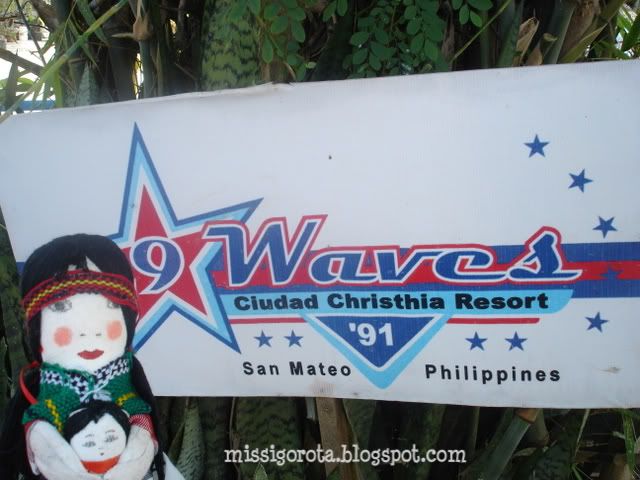 miss igorota was lucky to have lived close to a swimming resort when she was at san mateo, rizal in the philippines last month. she was in the mood for swimming in december--yes, december! hey, she took advantage of being in a tropical country at the time. so off she went to "
9 waves ciudad christhia resort
."
there's a wave pool that simulates being tossed around by ocean currents, aside from a sauna bath (photo above, which was actually COLD), and a giant slide which also disappointed miss iggy because the water flowing in the tubes weren't strong enough to carry you down the slide. the place also offers accommodations for family outings and company meetings.
what impressed miss iggy, though, is that the resort has its
own ambulance
on-site. they are also strict in inspecting people's food items, because you can't bring anything that's bottled (for safety reasons), or your own soda (bummer! so you have to buy their overpriced soda inside). also, this place is open 24 hours to accommodate night-swimmers!