it seems one of miss iggy's hobbies is
airport-hopping
. can't help it when miss iggy is always in transit to somewhere fun.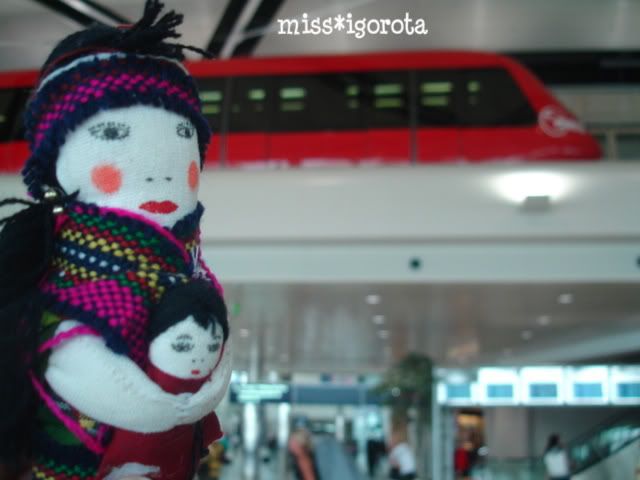 here she is at
detroit's wayne international airport
(DTW) last march 2008, her port of entry from the philippines, her very first american destination.
DTW is said to be the "12th busiest airport in the U.S. and one of the busiest in the world." the red thing you see above her is northwest airlines' own indoor-shuttle transport that connects you to other terminals. DTW is also the largest hub of
northwest airlines
--the world's 5th busiest carrier.
miss igorota was mesmerized by the fountain in the middle of the lounge area.