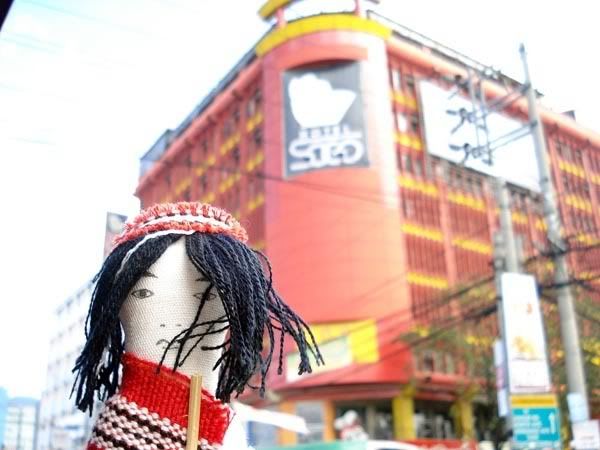 mr. iggy by the biggest
sogo hotel
he's ever seen so far.
sogo hotel is probably the most popular love hotel chain here in the grater manila area. in the metropolis, there's bound to be one somewhere, usually by a train station, painted bright red, as if to say, "come inside! make luuuurvvvve!"
love hotels here are commonly known as "motels" and are always mentioned with a sneer.