up in the mountain city of
antipolo
in the provice of rizal, philippines, miss iggy went on a pilgrimage last
november 2008
to visit the shrine of "
nuestra señora dela paz y buen viaje
," (our lady of peace and good voyage) or as the locals call her, "the virgin of antipolo."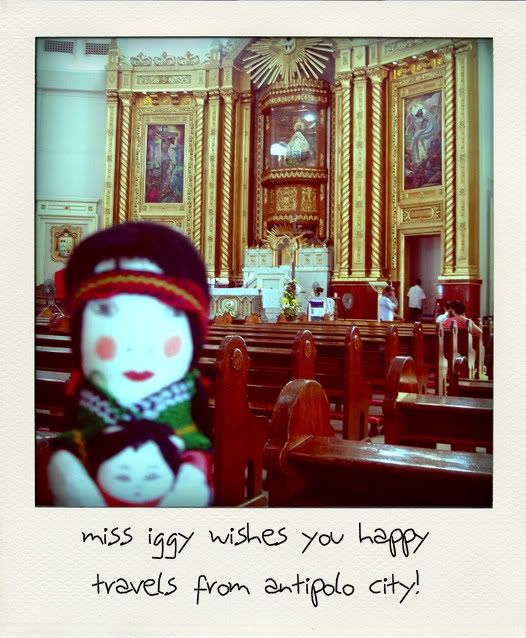 (miss iggy thanks
princess ody
for introducing her to
poladroid
, a free software that turns her photos into polaroid-like images! viva la vintage!)
the miraculous statue of the virgin mary was brought to manila from mexico in 1626 by
governor juan niño de tavera
. when he died in 1632, the statue was turned over to the jesuits in the church of antipolo. this lady was declared "
patroness of the galleons
" (at a time when manila actively participated in the "
galleon trades
") because of the safe passage of the galleons of acapulco to the philippines, and even surviving an oceanic tempest. she was on board and crossed the pacific
8 times
in 1641, 1643, 1645-46 on the "san luis"; 1648-1649 on the "encarnacion"; 1650 on the "san diego," 1651-1653 on the "san javier," 1659-1662 on the "san jose" and in 1746-1748 on the "nuestra señora del pilar." that's a lot of
spanish galleon cruises
!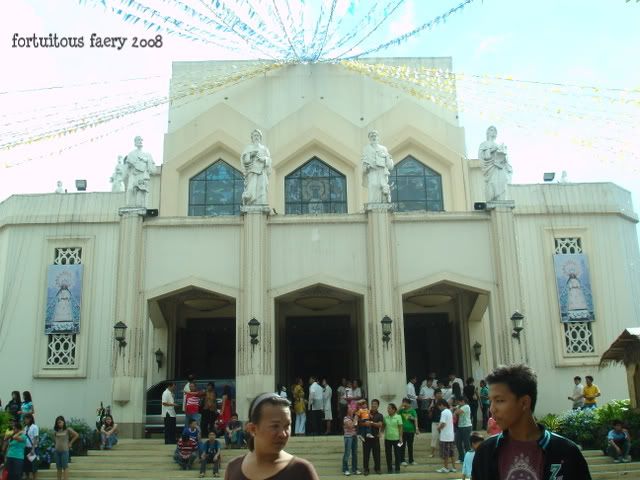 it is for this reason that the antipolo church is a favorite prayer place for people seeking to travel and/or work abroad (which a lot of filipinos do), and for having their newly-purchased vehicles blessed. miss iggy instantly felt an affinity for the virgin of antipolo...she wants to be blessed for her future travels and adventures in the road of life!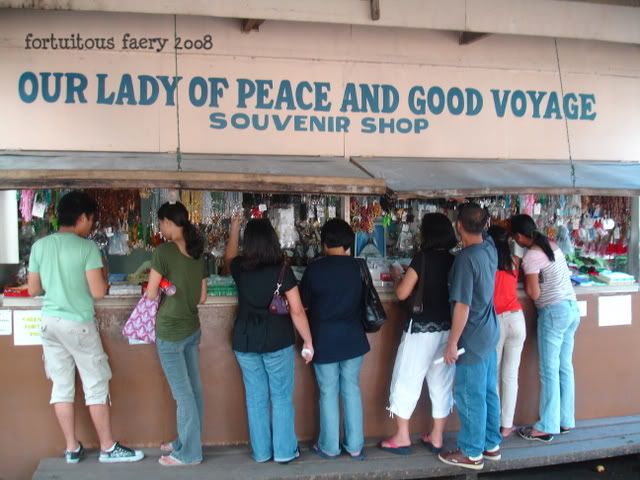 for more information about visiting the shrine of our lady of peace and good voyage in antipolo city,
click here.