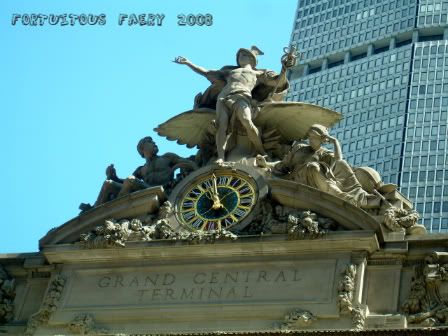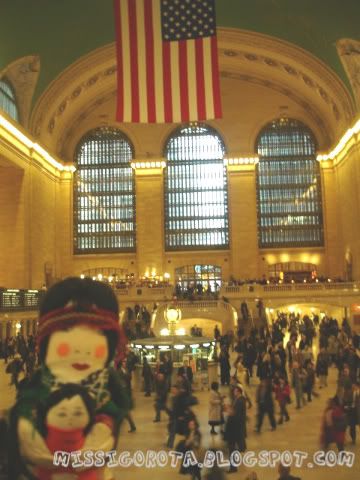 this bustling train station, located on 42nd street and park avenue, serves commuters from upstate new york and connecticut. it's also an important historical landmark. miss iggy got a grand view of the afternoon rush hour activity here in the
main concourse
a couple of weeks ago
.
grand central is also a subway stop which serves multiple lines including the "S" shuttle train which will take you straight to times square in no time.
aside from being a transportation hub, there are
different shops
, a post office, and a dining area downstairs to keep the transient traveler on the go. and for the shutter-happy tourists, the architecture inside provides plenty of photo ops. the ceiling is a
celestial display of painted constellations!
the huge american flag was hung over the main concourse shortly after the september 11 world trade center tragedy.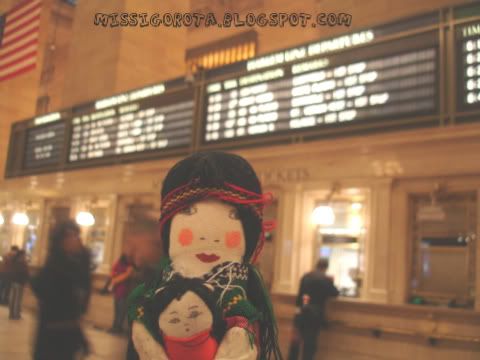 the main concourse is a popular meeting place. it's also where you can find the ticket booths to various train destinations.
if you're in manhattan from march 24-april 6, drop by grand central terminal and check out the
free exhibit
featuring
BMW art cars
in vanderbilt hall. miss iggy wants to go! :)