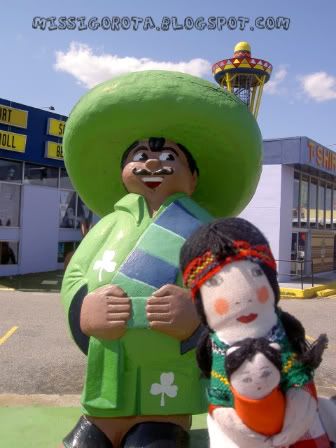 miss iggy was amused to see a mexican statue wearing irish-green clothing at south carolina's
"south of the border."
see the shamrocks? ah well, miss iggy thought the mini-golf area called "the GOLF of mexico" was funny, too!
FYI:
"gringo"
is what latin americans call people from the united states, or generally non-spanish-speaking caucasians.