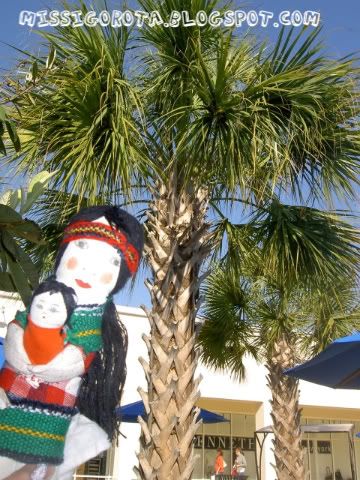 april 22nd is
earth day
! miss iggy implores you to hug a tree! or better yet, plant one! love the planet you live in!
miss iggy was ecstatic to see these
sabal palmetto trees
in
south carolina
. she really felt she was in a warmer climate. the palmetto is the state tree of south carolina and even appears on
their state flag with a one-third moon
. they love their palmettos so much that their nickname is "the palmetto state."
miss iggy was palmetto-crazy that she even posed for a night shot by a palmetto tree.