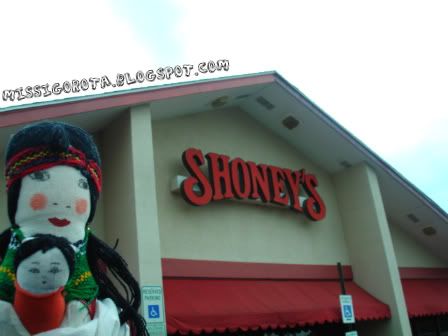 when hunger strikes on the road, miss iggy stops by a food joint in one of the nearest exits off the interstate highway. this was where she ate at in battleboro, north carolina:
shoney's
.
their restaurant offers you the choice of either ordering from their menu of american staples, or sample everything on their reasonably-priced buffet. miss iggy chose the latter, because the buffet includes steak. over all, the flavors left much to be desired, but jersey iggy had to hurry back on the road. she was refueled, that's what mattered.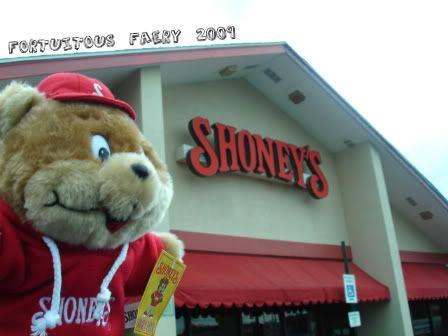 she left the restaurant with a new furry friend:
shoney bear
. he looked all spunky with his red cap and matching hoodie sweater. i guess you can say he dresses up smarter than your average bear.