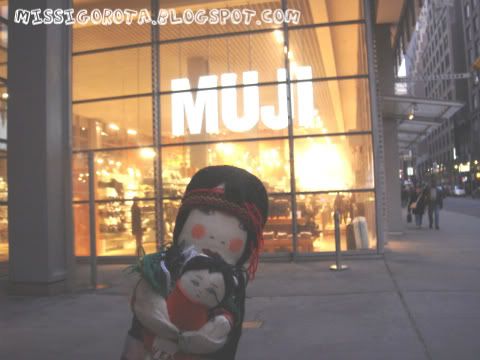 jersey iggy
found herself ogling at the goods inside the
muji store
at the new york times building on 8th ave., one of six stores of this japanese franchise--all of which are located in new york.
muji is like a japanese
ikea
, but with pricier items. the stuff sold is functional, earth-toned and mostly earth-friendly, with some basic apparel, too. the paper products are must-haves, and there are quirky souvenirs like the
"new york in a bag"
wooden pieces.