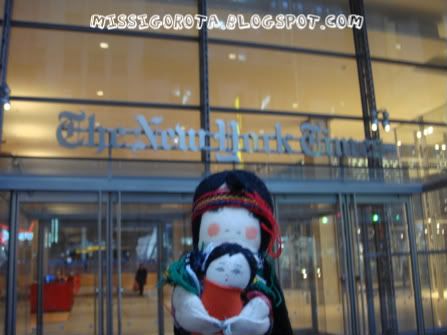 ...for the newspaper industry lately.
some major cities' daily papers are starting to fold up
as a result of the crisis still bogging down the economy. the crisis has decreased newspaper subscriptions, forcing some newspaper companies to shut down.
miss iggy is outside the
new york times building
in manhattan, hoping this newspaper giant withstands the situation.