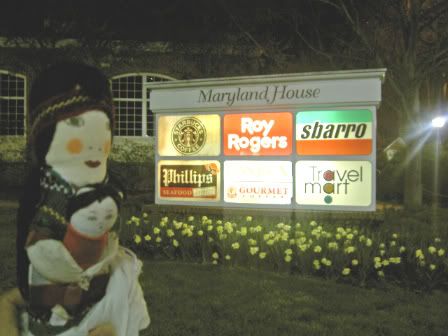 an evening stopover somewhere in
maryland
at a rest area aptly called "maryland house."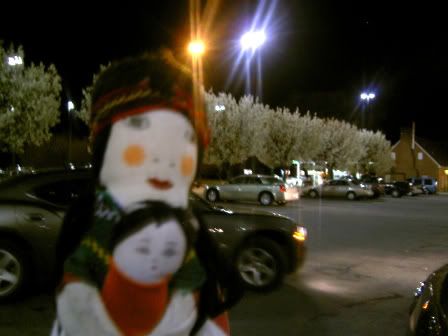 miss iggy thought that the cherry blossoms in washington DC should be in full bloom right now. she settled for the white ones at the rest area's parking lot. wait, are they crab apple blossoms or cherry blossoms?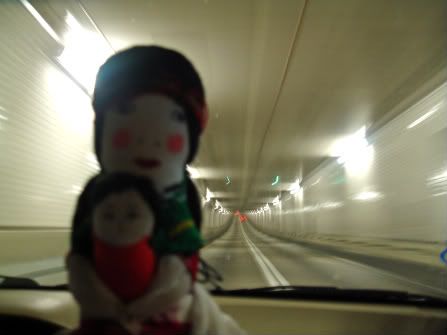 miss iggy cruising through the baltimore tunnel.