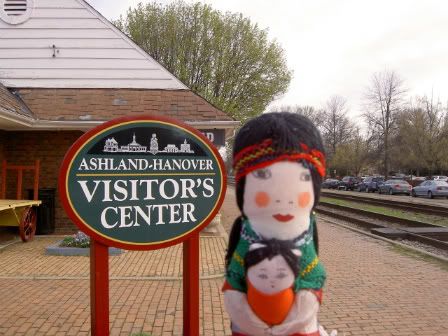 jersey iggy
has a bit of an obsession with visitor centers/rest stops, because not only can she stretch her legs, she can also check her road trip progress. here she is with the first one she encountered in daylight last wednesday on her way to south carolina.
this is the
ashland
railroad station/visitor center in
virginia
's hanover county. according to
the town's website
, it's also known as the "center of the universe" for its cental location within the state. miss iggy got to snag some free "virginia is for lovers" bumper stickers at the tourist lobby.