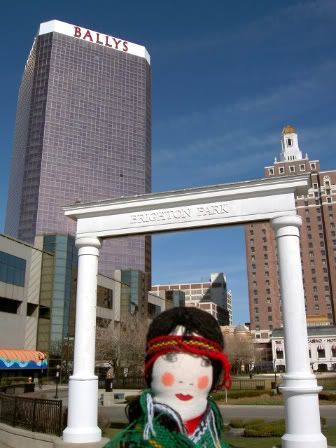 near...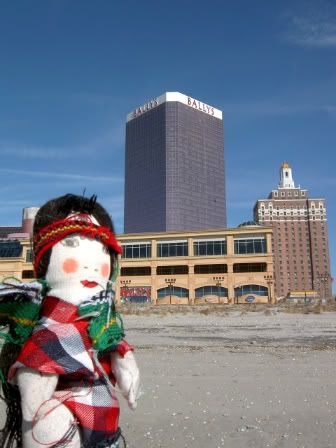 far.
the first photo shows you the arch of
brighton park
in atlantic city, located along the boardwalk right next to the
korean war memorial.
brighton park is a small, circular park with coliseum-style seats where street entertainers sometimes perform. it can get packed with tourists in the summer...which is about to start!
don't forget, miss iggy's
travel journal give-away contest
ends
tomorrow!
the lucky winner will be announced here on june 2nd.