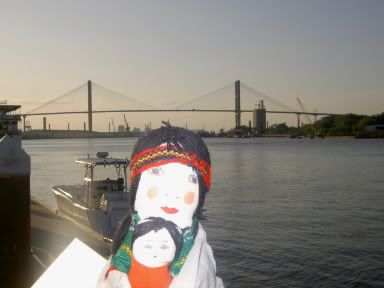 jersey iggy felt just
peachy
watching the sunset at
savannah river,
with the
talmadge memorial bridge
's silhouette as the skyline backdrop at this famous tourist destination in georgia.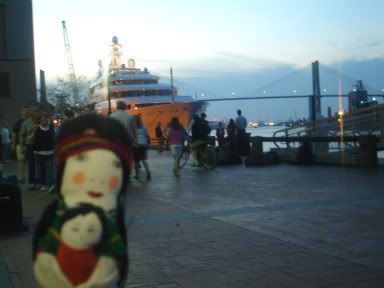 savannah is known as
"the first city of georgia,"
when the british turned this into a royal colony in 1733, led by general james oglethorpe. at the time, it served as georgia's colonial capital. savannah river is a major southeastern river which ultimately flows into the atlantic ocean.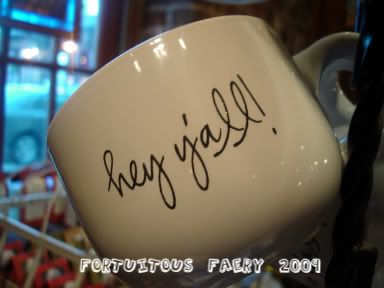 savannah is also the home of food network star
paula deen
and her equally culinary-capable sons, the
deen brothers
(jamie and bobby). she even has her own cooking stuff for sale at
river street
, and if you're a paula deen fan, you can go on the special
"paula deen tour."
jersey iggy didn't have much time for trolley tours, so she explored river street by foot instead.