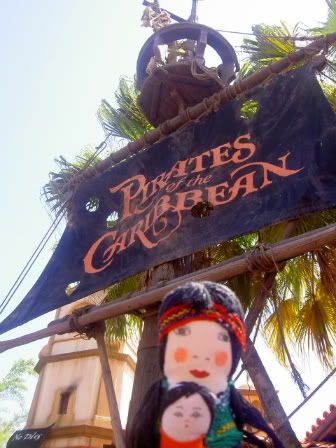 Land Ho! It's the
"Pirates of the Caribbean"
ride at Magic Kingdom's Adventureland! This audio-animatronic boat ride was the
last attraction that Walt Disney himself participated in with respect to designing it
and is of course the inspiration for the movie trilogy of the same name....starring Johnny Depp as the savvy Capt. Jack Sparrow.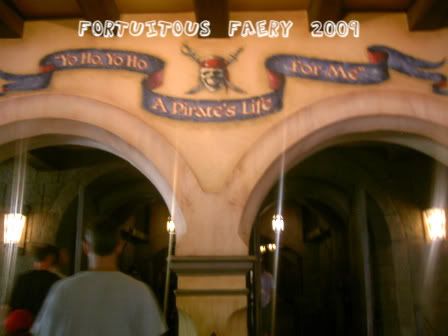 The entrance leads you to a dungeon-like place where you get on board a boat that sails through dimly-lit scenes from the movie. Pillaging pirates and gypsies and near the end....Capt. Jack Sparrow surrounded by treasures singing this pirate hymn.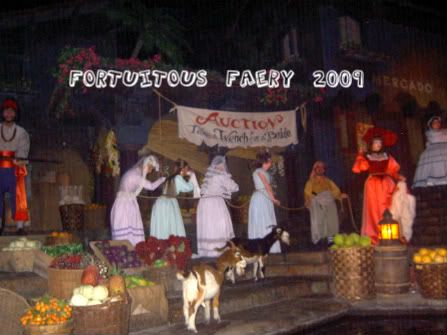 Just outside this attraction is the live Jack Sparrow himself, teaching little kids how to fence (with a blunt wooden sword for safety). Much to the disappointment of
the swooning females in the crowd
(including Miss Iggy), Jack Sparrow
does not
do autographs!