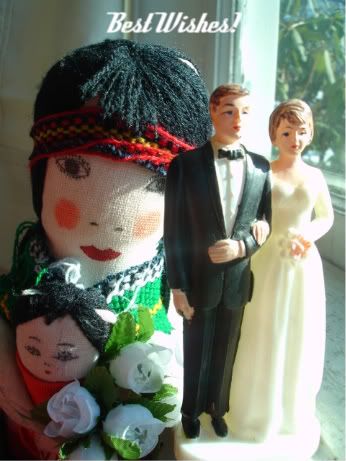 one of the sisters blogging for miss igorota,
the becky
(from singapore), is all dressed in white today (february 3rd) to say "i do" up in the beautiful highlands of tagaytay, philippines.
this plastic bride and groom aren't an accurate likeness of the couple, but it's all jersey iggy could find in the house. hey, she cared enough to send the very best wishes! congratulations, you two!