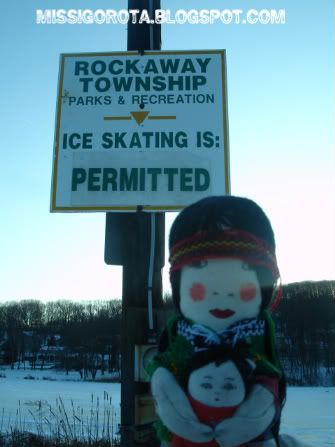 just down the street where jersey iggy lives is a lake where people can go ice-skating when it's frozen enough. finally, the sign announced that ice-skating is permitted! some people have been waiting for this sign all winter. jersey iggy had to see it for herself.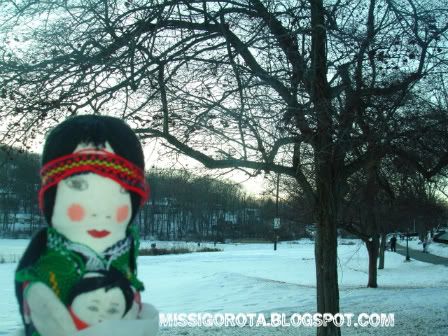 saturday's temperature dipped to
24 degrees f-f-fahrenheit
(4 degrees celsius! but it felt more like subzero, really!), so it was no wonder that the town decided to let people ice-skate.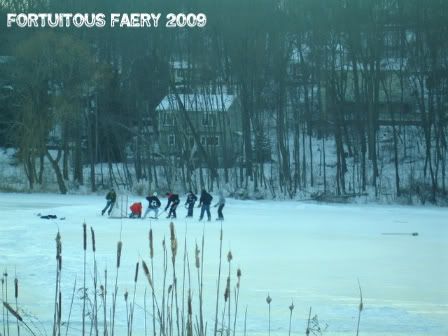 there were kids playing ice hockey. in new jersey, the ice hockey team to root for is the
new jersey devils
. it's hell on ice! hell yeah!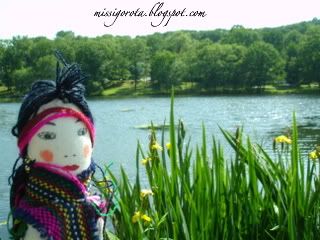 today it looked like this: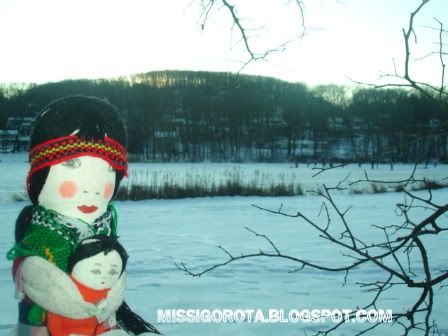 jersey iggy wanted to hang around a bit more to watch the ice hockey players, but
fortuitous faery
's gloves weren't freeze-proof enough, so they hurried back home for
fear of losing her fingers to frostbite
. when you can't feel your fingers anymore, it's never a good thing! haha.