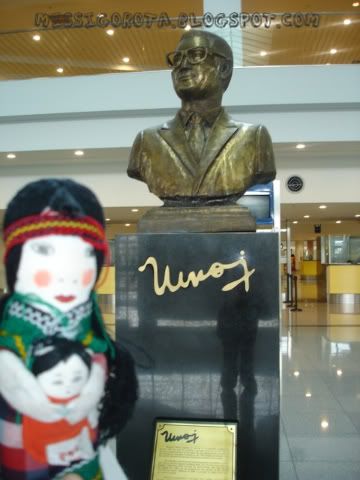 miss iggy was thrilled to fly from the shiny and spacious
terminal 3
of the
ninoy aquino international airport
(NAIA) in manila last december to visit south cotabato in the isle of mindanao. here she is at the bust of the late
benigno "ninoy" aquino, jr.
, after whom the airport was renamed (formerly known as the manila international airport) to commemorate his assassination here in 1983.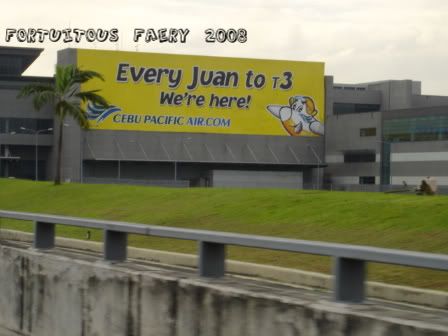 terminal 3 services all domestic flights as well as international flights of such local airlines as philippine airlines, cebu pacific, and seair.
gingmaganda
first brought miss iggy here
back in august for a trip to boracay
. i'm sure
the becky
also went through this airport for
her recent boracay honeymoon
.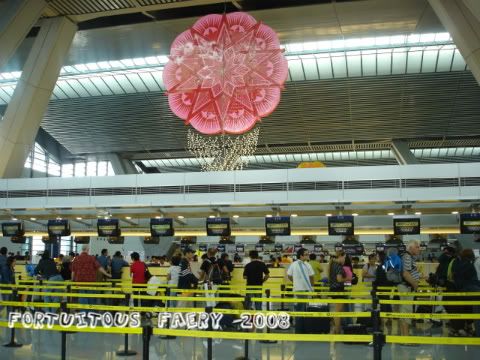 the check-in process was a breeze (the giant, pink thing above is a christmas "parol" lantern), but when miss iggy had to eat a quick lunch before boarding, she was disappointed by the absence of decent dining tables and chairs at their small food court upstairs. people had to eat either standing up with food propped on those tall "dining desks," or sitting down in benches with their food tray on their laps. not very comfortable at all! hopefully the food court has changed by now for the better.