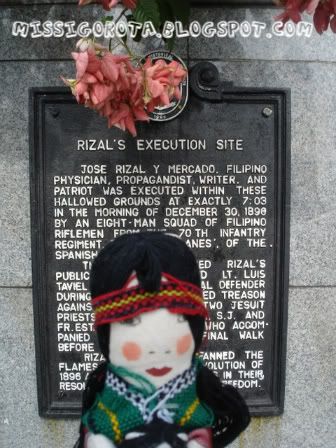 miss iggy was in awe being at the execution site of the philippines' national hero,
dr. jose rizal
, last december 2008 in manila. dr. rizal's martyrdom triggered the philippine revolution which would earn the freedom of the filipino people from its spanish colonizers. his final words before he was shot by a firing squad were "
consummatum est
!" (it is finished)--the same words uttered by a dying jesus christ on the cross.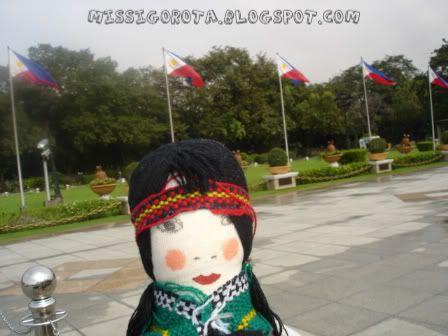 miss iggy couldn't help but feel a swell of pride in her filipino heart.