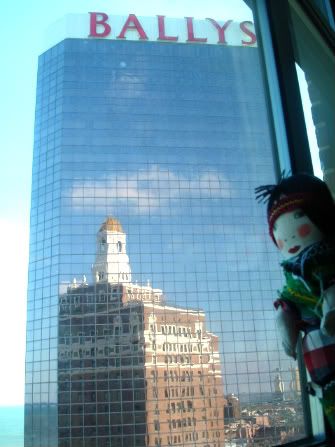 last march, miss iggy had the privilege of enjoying a free night's stay at the
claridge casino hotel
in atlantic city, new jersey, thanks to
fortuitous faery's
grandfather's "total rewards" points. the more you play at their casinos, the more points you earn with your total rewards card towards free hotel stays and free buffets.
this was the view from her hotel room....a mirror image of her hotel building against bally's casino. and of course, the atlantic ocean....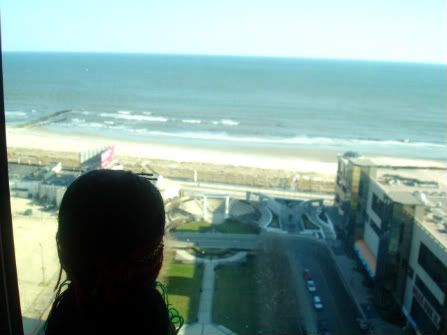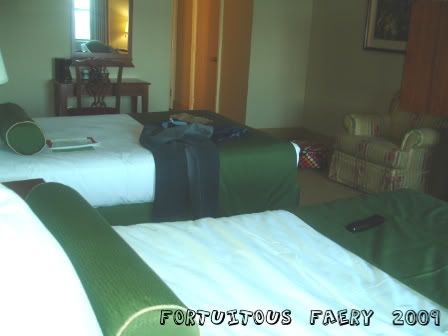 partial view of the free standard room with two double beds. the fridge and tv set aren't within the frame, though.