miss iggy met
florence martus
(1868-1943),
savannah's famous "waving girl"
at the southeast end of
river street
. it was said that she never failed to welcome a passing ship either by day with her white cloth and by night with a lantern. she had lived most of her life waving to ships that sailed through savannah river, hoping that the ship she waves at will be that of the sailor lover who had given her the white kerchief that she tirelessly flailed at the wind. whoever that sailor dude is, he seriously stood her up!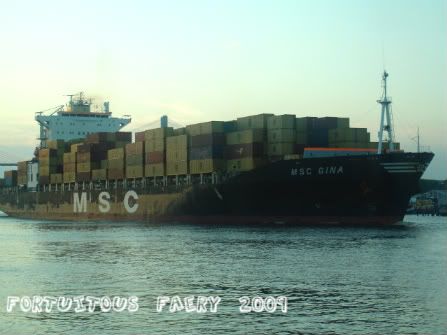 [cargo ship passing through savannah river]


her faithful ritual of 44 years ended in 1931, and artist
felix de weldon
created this statue in her honor. such a sad story, right?
this short videoclip by
fortuitous faery
shows you an inscription beneath her statue which reads: "her immortality stems from her friendly greeting to passing ships, a welcome to strangers entering the port and a farewell to wave them safely onward."