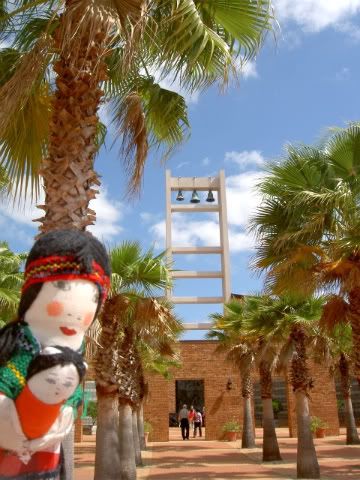 To the right of the
Shrine of Mary, Queen of the Universe
in Orlando, Florida is an outdoor chapel dedicated to the Mother and Child. Your path is lined with lovely palm trees,
the same ones she saw in Myrtle Beach.
Those bells actually chime at certain times.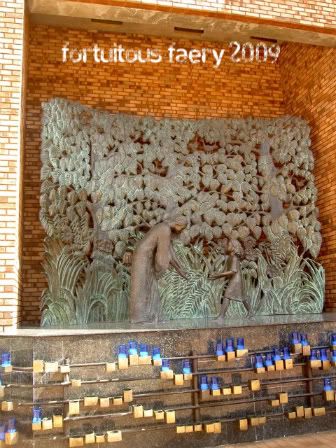 It's a tranquil place for prayer and meditation where you can also light candles.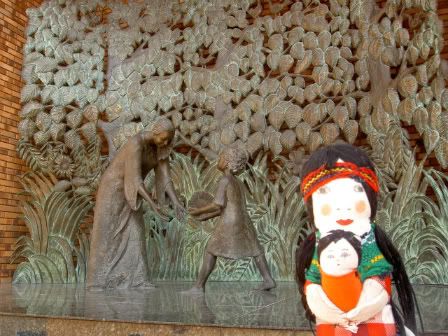 Miss Iggy admired the statue of the Mother and Child inside. After all, she herself is a mother...with a child!

After a solemn moment, she was ready to head out to Disney World!