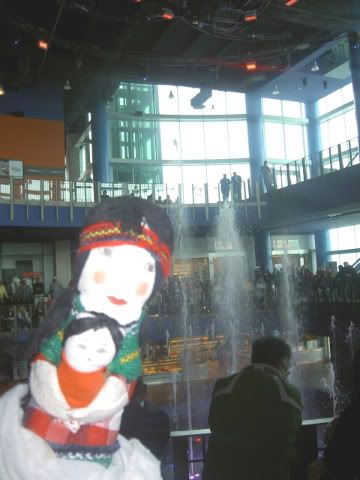 don't think that
the pier shops at caesars
mall in atlantic city is just about high-end shopping. drop in inside for this free, 6-minute water show aptly called
"the show"
which dazzles people with complex water/lights/sound spectacle every hour on the hour, from 9am to 11pm.
the water doesn't just come from below, but also from above!
check this out:
"The Show" is the world's largest indoor fountain matrix of 150 individually controlled fountain nozzles, a 19,000 gallon reflecting pool, 179 LED and intelligent lighting fixtures, which create illuminated water effects with infinite color possibilities, and state-of-the-art audio technology.
one time, they used the song "fever." it was soooo cool! (now isn't that an oxymoron?) this is just the show to keep your senses hydrated this summer! oh, and did i mention that it's free?