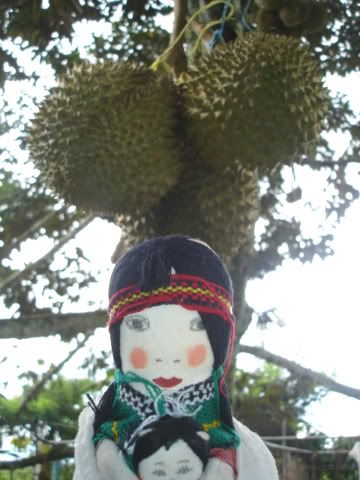 behold, the mighty
durian
..."the forbidden fruit!"
this thorny fruit is hailed by its southeast asian patrons as "the king of fruits," probably because of its intimidating appearance and odor! the exterior resembles the jackfruit, but its funky smell is its distinguishing factor. you wouldn't want to eat it before a date! breath mints will be powerless!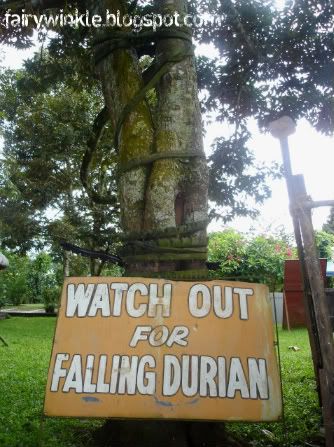 "durian" comes from the malay word "duri," meaning "thorn." at the
durian garden
in polomolok, south cotabato, philippines last december, miss iggy had her first encounter of the durian kind! the taste is the complete opposite of its smell, some may probably consider it an "acquired taste," but
chef andrew zimmern
of "bizarre foods" (who tried it in malaysia) thought otherwise!