Miss Iggy wants to take you up close to Niagara Falls' American pride: the
Bridal Veil Falls
.
One can reach this spot by either crossing a small bridge or simply getting on the trolley that goes around the entire vicinity of
Niagara Falls State Park
--which, by the way, is the
oldest state park in the United States.
For a small fee, one can hop on and off this nice green trolley the whole day.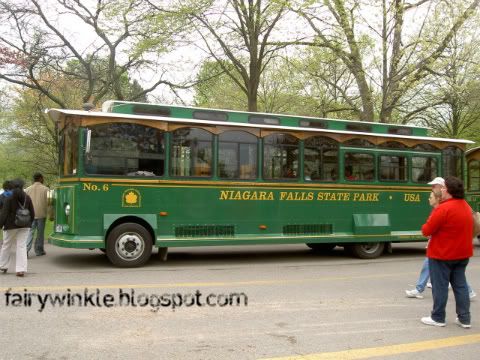 And finally, for your viewing pleasure, here's a short videoclip of Mother Nature in action via the Bridal Veil Falls. The staircase area on the bottom that you'll see is yet another way to get close to the falls: the
Cave of the Winds Tour
. This time, people wear yellow ponchos and special flipflops. It's like being underneath a giant shower!