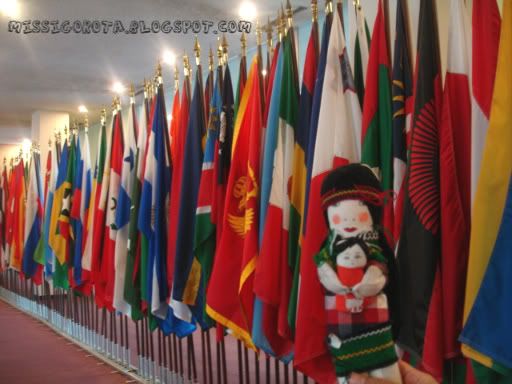 Jersey Iggy
felt like a dignitary walking through this hallway lined with flags of the Member States of the
United Nations in New York
. Oh wait, she
is
an ambassador--a self-proclaimed one, that is--of good will and travel thrills!
This hallway leads to the
General Assembly
within the U.N. Headquarters.
And look, Miss Iggy found the Philippine flag! Find your own country's flag, too (see how fast you can sort through
192 flags
!) when you visit the U.N.!